IN HUNGARY, AVAILABLE EXCLUSIVELY AT REVITALMED
DOUBLO HIFU ULTRASOUND TREATMENT
The DOUBLO micro-focused ultrasound treatment is an exclusive innovation in aesthetic medicine which is far more effective than previous non-invasive beauty technologies. Using DOUBLO Micro-
Focused HIFU treatment, a spectacular and natural effect can be achieved without cutting the skin surface or applying foreign substances.
A CERTIFIED MEDICAL-GRADE DEVICE
Our machine is a Medical CE Mark device.
IMAGING SYSTEM
We work with a live ultrasound imaging system.
QUALIFIED PHYSICIANS
The treatment is done by a physician trained specifically in HIFU.
IN HUNGARY, AVAILABLE EXCLUSIVELY AT REVITALMED
PLAN YOUR TREATMENTS AHEAD
The Doublo HIFU, a second-generation ultrasound treatment, is the most popular treatment RevitalMed offers. We recommend that you schedule an appointment 1-2 weeks before the desired treatment.
The importance of live ultrasound imaging
The Doublo HIFU unit is medically licensed and currently the most state-of-the art technology in the field. During the treatment, we use it to continuously observe the ultrasound image of your skin.
What makes the HIFU treatment special is that it targets the skin's deeper layers. The live ultrasound imaging unit significantly increases safety and reduces the risks of side effects.
That's why it is important to choose the medically certified Doublo HIFU live ultrasound imaging unit for a safe treatment.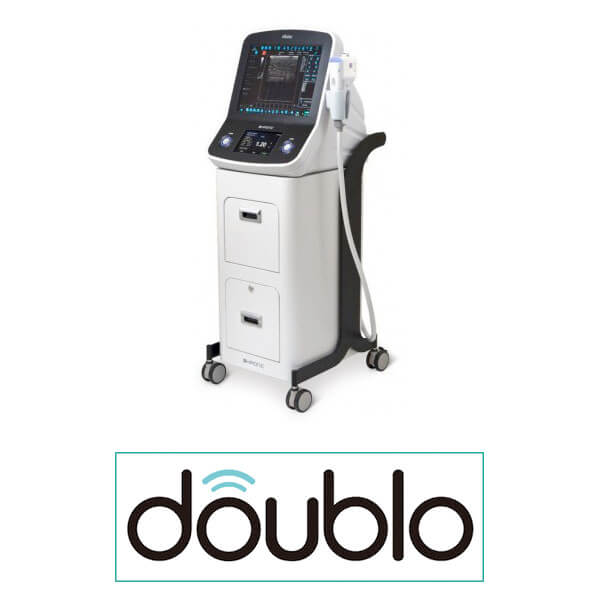 WHO IS IT RECOMMENDED FOR?
THE TREATMENT PROVIDES DIFFERENT BENEFITS FOR DIFFERENT AGE GROUPS:
Actually, only real "wonders" are working on me! And the "miracle" here really has taken place – I warmly recommend the GENESIS and INFINITI treatments for everyone!
Ungár Anikó, Magician Woman
They were doing their job – silently and professionally – to my greatest satisfaction. I got more than expected.
Céhner Zsuzsa, Our Client
Top quality devices, top experts, and last but not least – results!
Hódi Nagy Erika, Our Client
Flexibility and expertise in a well-equipped, pleasant and friendly environment.
M.Vanda, Our Client
HIGH INTENSITY FOCUSED ULTRASOUND
5 EFFECTS OF HIFU DOUBLO TREATMENT
The HIFU Doublo treatments act simultaneously at several attack points at the same time, resulting in the following effects:
Price list
Eyelid lift 80.000 HUF
Under-eye area and crow's-feet treatment or eyebrow lift 132.000 HUF
Treatment around the whole eye 212.000 HUF
Cheek 224.000 HUF
Whole face 385.000 HUF
V-line treatment (Double chin + chin line) 224.000 HUF
Cheek + Double chin 264.000 HUF
Double chin 116.000 HUF
Neck 160.000 HUF
Entire Face + Double chin + Neck + Décolletage 720.000 HUF
Décolletage 250.000 HUF
Revitalmed
Online
BOOKING AN APPOINTMENT
You can comfortably book the chosen treatment through our on-line interface.
Should you have further questions, feel free to choose the free consultation option to meet with a physician, who can answer all your questions.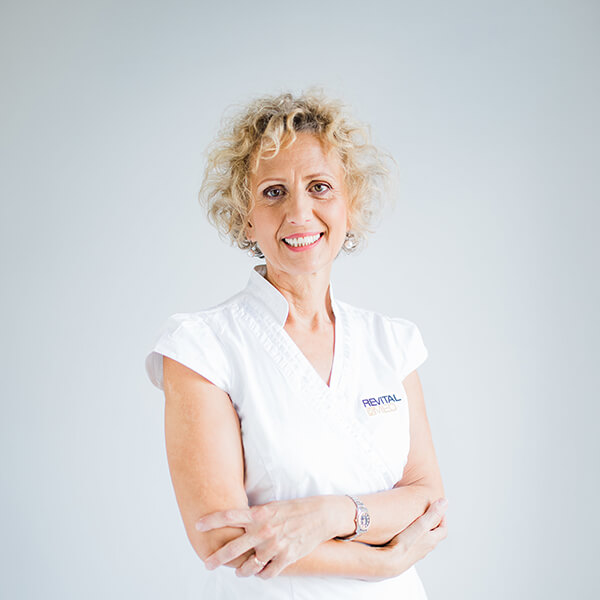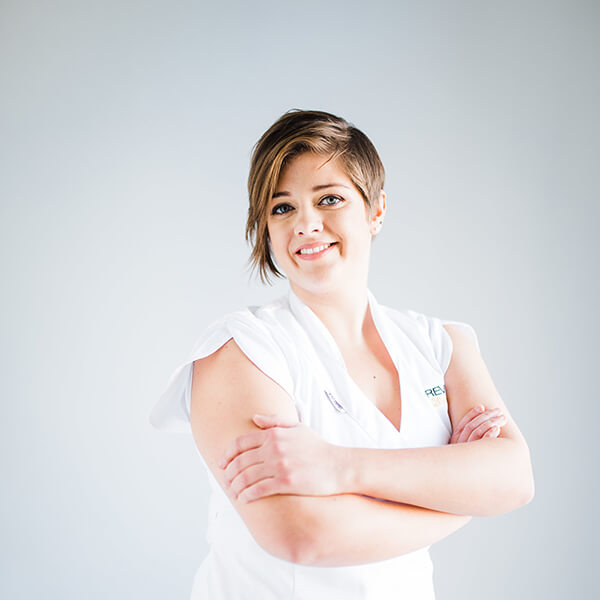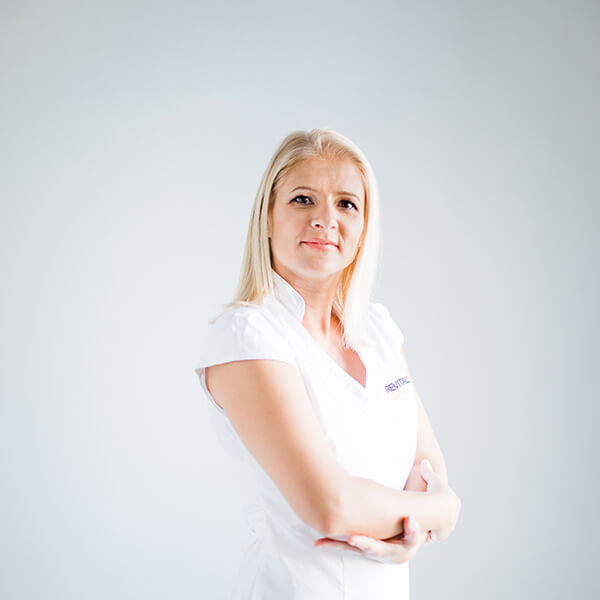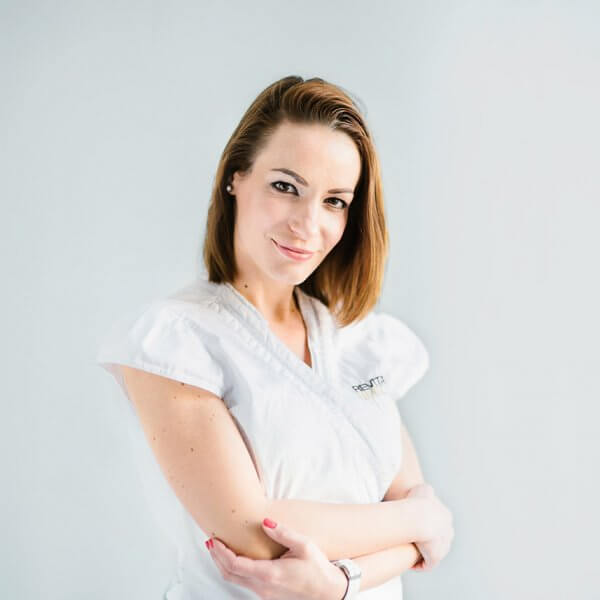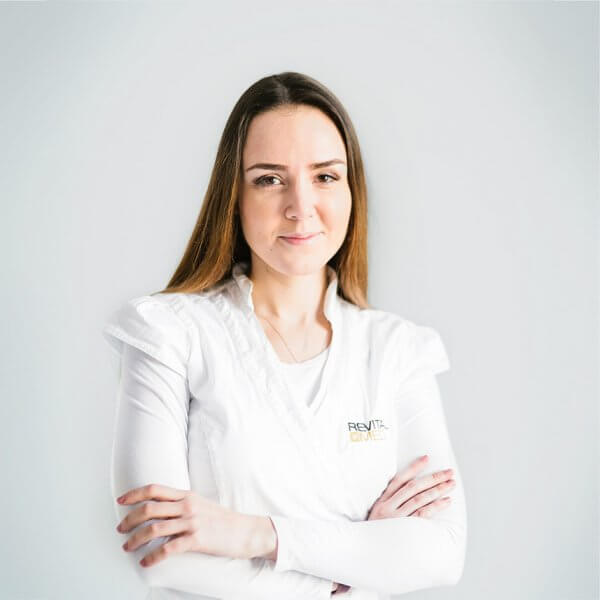 How is the treatment structured?
CONSULTATION AND PLANNING
A whole-face Doublo microfocus ultrasound treatment will take between 1.5-2 hours to complete. Before treatment a consultation takes place, in which we assess the condition of your skin and decide which areas should be treated. We also assess your overall health to make sure your treatment is maximally safe. It is important to evaluate your skin type in order to determine whether you will respond to the treatment well and whether this technology can
meet your expectations.
Then, using planning cards, the required arrangement of points, lines and directions will be determined and sketched for your skin. Precise and thorough planning of the treatment is essential to ensure good results.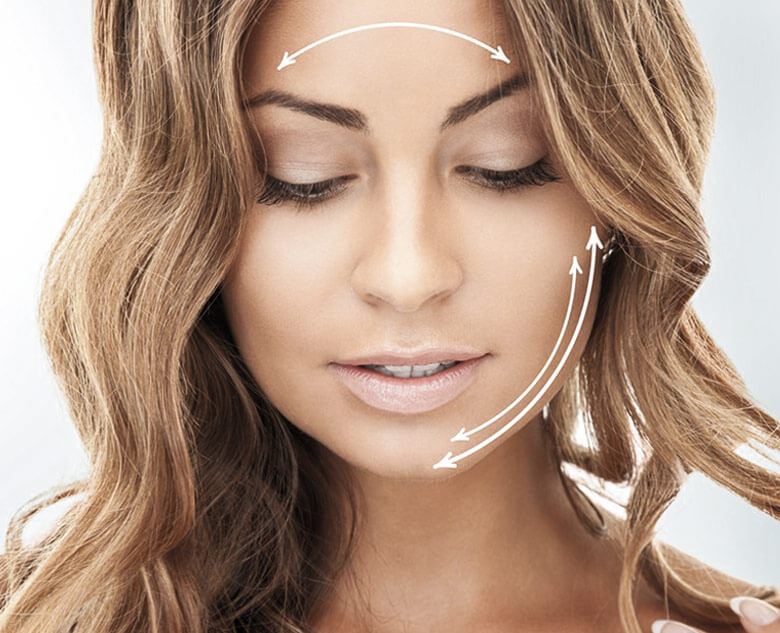 FREQUENTLY ASKED QUESTIONS ABOUT HIFU TREATMENT