Bye-bye to acne and oily skin
The principle of E-Light acne treatment is that 430-nm wavelength light kills Propionibacterium acne, reduces sebum production, fades discolouration caused by acne and reduces the depth of acne scars.
It is spectacular at reducing pore size and balancing fatty and dry areas.
The E-Light technology is a combination of IPL (intense pulsed light) and Radio Frequency, which is actually an improved version of a normal flash treatment. Working together, light and RF energy tighten and tone the skin.
E-Light is a natural, gentle and extremely effective solution for treating more severe forms of acne, and can help with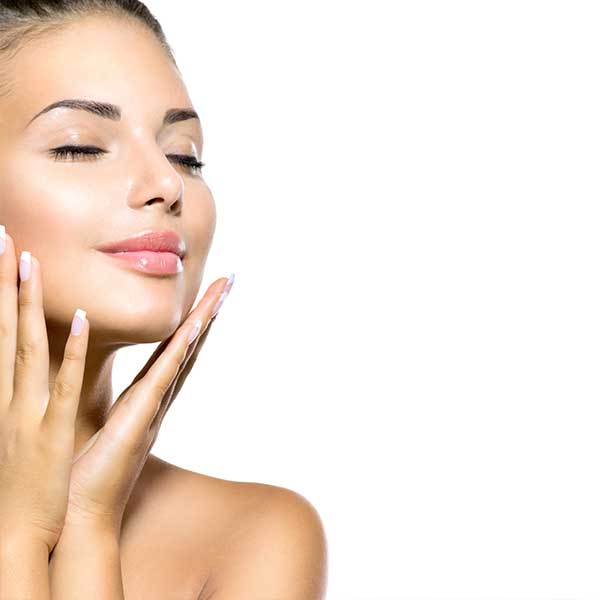 More information on E-Light treatment
We recommend a brief course of 6 treatments, one per month. Improvement is already visible after 2-3 treatments; inflammation decreases, the skin is stronger and more beautiful, and there are fewer spots and large pores.
After the initial treatments, you may wish to come in for maintenance treatment less frequently, perhaps once every 2-3 months. This dramatically improves the state of the most serious acne. Thanks to its effect of encouraging collagen production, it helps fill the scars and make the skin firmer and more resistant.
What are the benefits of the E-Light acne treatment?
Acne inflammation decreases
The pores will be smaller and the skin texture will improve
The production of sebum is reduced
Acne-caused discolouration and spots fade
The depth of the acne scars decreases
The greasy and drier parts balance out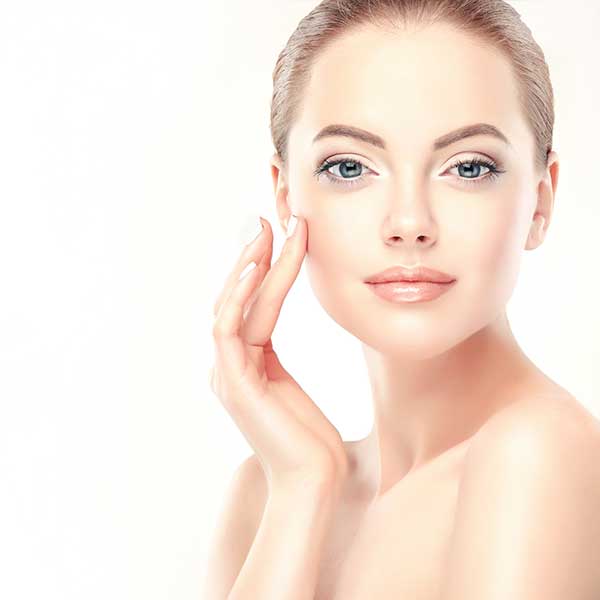 Practical information
Before the treatment it is important to avoid sunlight and solariums.
The treatment can only begin on untanned skin, since tanned skin may be burnt. It is important that the person being treated does not take photosensitising medication and is not photosensitive. One month before treatment it is prohibited to use microdermabrasion, acid
peels, retinol treatments and other treatments, which make the upper skin layer sensitive. Before treatment, a test flash is required, after which you should wait one week to make sure that your skin tolerates light. The test flash also allows us to personalize the treatment parameters. After treatment the skin may become slightly red.
Applying make-up is possible but not recommended. In the 2-3 weeks after the treatments it is important to avoid sunlight and wear high-SPF sunscreen. In the first few days after the treatment, swimming pools, saunas and hot baths or showers should be avoided as well.
The treatment should be repeated 3-4 weeks later.
01.
ASSESSMENT
MEDICAL CONSULTATION
We assess your overall health in order to provide you with a maximally safe and effective treatment.
02.
Preparation
Arrangements
A week after a test flash, you may start the treatment. Your skin will be cleansed, your scalp carefully covered and protective eyewear applied.
03.
It is already done
THE TREATMENT
During treatment a contact gel is applied to the skin. Then treatment tips will be applied individually and the face skin will be flashed.
04.
Spectacular results
Soothing and cooling
After treatment, your skin is cooled to reduce redness and then nourished with a soothing moisturiser cream.
Price list
By occasion
E-light Acne treatment
Whole face 10.900 HUF
Duration: 40-50 minutes
Recommended number of treatments: 6
Recommended frequency: monthly
Revitalmed
Online
BOOKING AN APPOINTMENT
You can comfortably book the chosen treatment through our on-line interface.
Should you have further questions, feel free to choose the free consultation option; our physicians will be happy to answer all your questions.